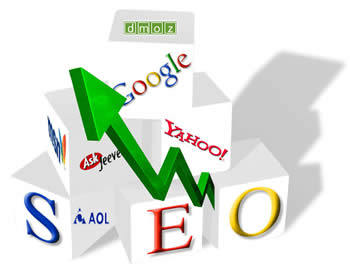 Natural search engine rankings requires careful attention to the little details.
Keyword Research and Selection
Page Content Optimization
Competitor Analysis
Social Networking
Inbound Link Building
Site Performance Tracking
Website Marketing Partner
We measure success by a marketable increase in web originated sales. We seek a deep understanding of your business, target customer, and marketing strategies. If you don't have these, we will help you develop them!
Working With You
Working collaboratively in the optimization process, we teach you how to correctly create new page content from the beginning. This lessens the need to hire us for on-going site support. We become your sounding board for ongoing site development and growth, saving you money and making your website a stronger, more cohesive marketing tool.
Search Engine Optimization Takes Time
Optimizing your website is not like turning on a light switch. The search engines will take their time indexing your site as a precaution to protect their user base. We follow industry guidelines very closely and work with search engine developers throughout the country to stay on top of current trends.
Never Ending Change
Search Engine Optimization is the beginning, not the end. Search engine technology changes, internet traffic changes and your competitors are always changing; your web site must grow and change with the times.
We keep our prices low so you feel comfortable turning to us when needed. We work with you on a month-to-month basis and communicate with you in advance for each task.