Building a website involves more than excellent graphic design.  To build your website, we take into consideration your target customer, their buying motivators, your business differentiation, goals and budget.
Google is the Worlds Largest Information Source —
   Make Sure Google is working for you.
Does your website make your TELEPHONE ring?
Can you easily change information on your existing website?
Is the look of your website consistent with your company branding?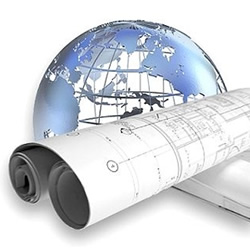 Our website development service is built on search-engine visibility and empowering YOU to take ownership of your website content.  We build custom websites that match your desired branding, are easy to edit and add new information, and we teach you how to craft your message for search engine optimization.
Our web pages let you easily add:
photos
videos
podcasts
new web pages
business blog content
business links
…with just your web browser and an internet connection.
You can edit and update your own page any time. (Or we can do it for you.)
Google is the World's largest source of information. People (especially customers) are looking at the Internet every hour of every day to find products, services, information and entertainment. More than 80% of them are using Google to find what they are looking for. It is so important to build your website so that Google can help people find their way to your webpage — and especially to your message. If people aren't finding your page, they're finding someone elses!